Access codes allow students to access Rhapsode Learner™. Sometimes students have issues with entering an incorrect digit on their codes, using the wrong email or simply putting the code in the wrong place.
Steps to Verify a Rhapsode Learner™ Access Code:
Ensure the student gave the correct code. Area9 codes tart with a "P" and is a total of 12 characters. Example: PTC9N8P8F1N9

Copy the code and log into Rhapsode Curator™ and select Verify Access Code
Paste the access code in the pop-up that appears on the screen. Click the Verify button

After you verify, a different pop-up will appear with the access codes information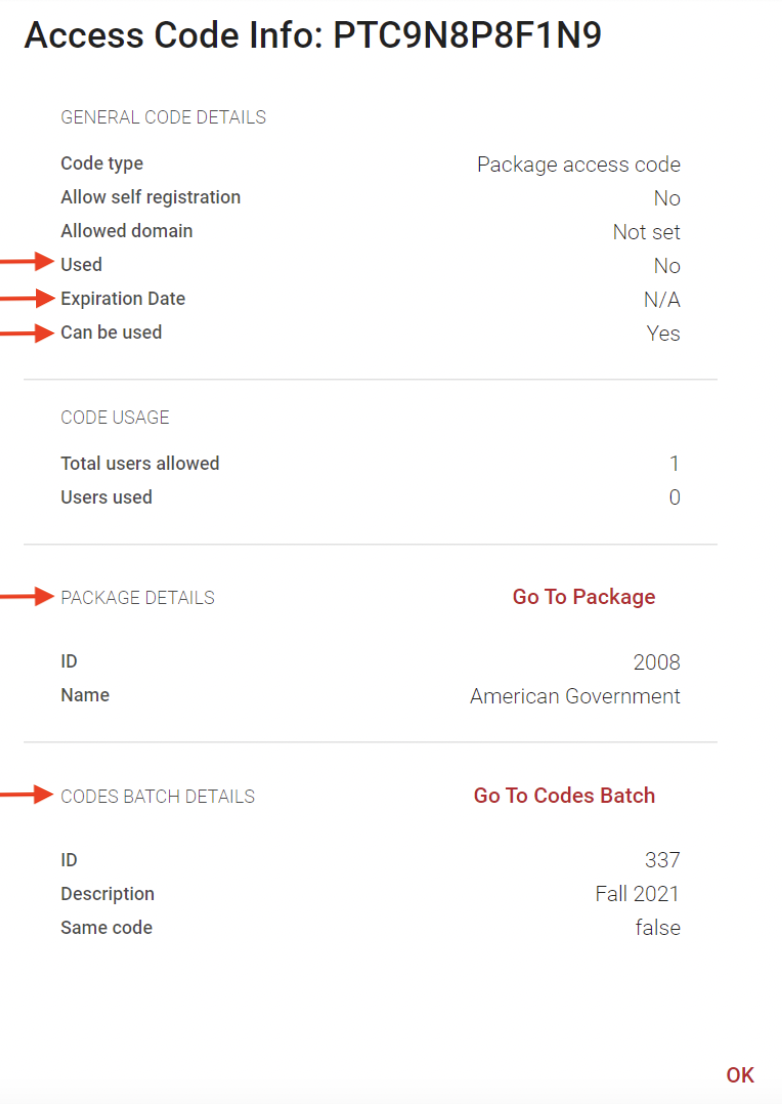 Pay attention to the following:
Used: Has this code been used/activated
Can be used: If not used, this will read "Yes" and if used will read "No"
Expiration Date: This would be a temp access code at the beginning of semesters that is used until financial aid can kick in. NOTE: We create these once per semester by demand.
Package Details and the Batch Details
Need to create a new access code? View this article: Can I Control Access to Area9 Rhapsode Learner™ Using Access Codes?